Collapsible content
We only use Phthalate-Free Fragrance oils. Ingredients we can all trust
Build your own SIX SCENTS bundle! Buy 5 3 ounce jars and your 6th is FREE!
8 Ounce PUMP Bottle Body Butter
Regular price
Sale price
$25.00 USD
Unit price
per
Sale
Sold out
This is creamy and thicker than your normal store bought, watered-down lotion. Trust us. You will FEEL the difference!  The added shea butter gives this a decadent feel on your skin, yet doesn't leave you feeling greasy!
We spent months creating the perfect lotion that you can use from your head to your toes. Our Body Butter is unlike any store bought lotion you will ever find. We are very proud to share it with you all!
 *8 Ounce PUMP style bottles! 
We finally found an eco-friendly pump bottle for the SAME incredible Body Butter we also have in our glass jars. Please note, we used larger bore pumps in these jars due to the thickness of the body butter, and it will take several pumps once the lock has been removed to get the body butter pulled through. 

Benefits of using goat milk on skin:
Many people struggle with skin health, such as eczema. Goats milk lotion can be just as beneficial for healthy skin too!
Goat milk is known to aid skin that is troubled with more than just eczema. Folks with rosacea, KP, skin discoloration and more use goat milk products with great results!
Goat milk has lactic acid in it that is a known natural exfoliant. 
Goat milk itself is the closest thing matching our human skin pH and because of this it's not going to disrupt our skin's natural microbiome. 
Raw goats milk contains:
- Alpha Hydroxy Acids, which helps remove dead skin cells on the surface of your skin. This is done naturally without any chemicals!
-Vitamins, particularly Vitamin A which is crucial in repairing damaged skin and Vitamin B-12 that aids in regulating skin pigment. Vitamin B-12 also reduces UV damage. 
-CREAM! The fat molecules are an important part in making quality lotion! We don't skim the cream!

Ingredients:
Goat's Milk, Water, Preservative, Emulsifying Wax, Steric Acid, Shea butter, Coconut Oil, Cocoa Butter, Vitamin E, Fragrance Oil (if applicable) 

*we ONLY use fragrance oils sourced from Brambleberry- and they ONLY use Phthalate-Free Fragrance Oils. It is crucial for us to have a product we can all trust using. 
Storing details:
-Lotion does NOT need to be refrigerated, but should be used in approximately 4 months and stored out of the sunlight
-Warm temperatures above 85 might cause the lotion to melt. No worries, its not ruined. It can be stirred and still used.
-For best results store in a dark and dry space. 
quality ingredients

We only use the best ingredients for our body butter. Responsibly sourced and we use nothing we wouldn't use on our own skin!
locally made

Wild Oak Farms is located outside of Kansas City. The farm is run exclusively by Mandi, Casey and their families.
cruelty-free

our animals are part of our family and treated that way, and no animal testing is ever conducted on finished products or ingredients during production.
handmade

Every order is created and compiled with the utmost care on the farm by our family. No short cuts are ever taken when delivering our products to you.
share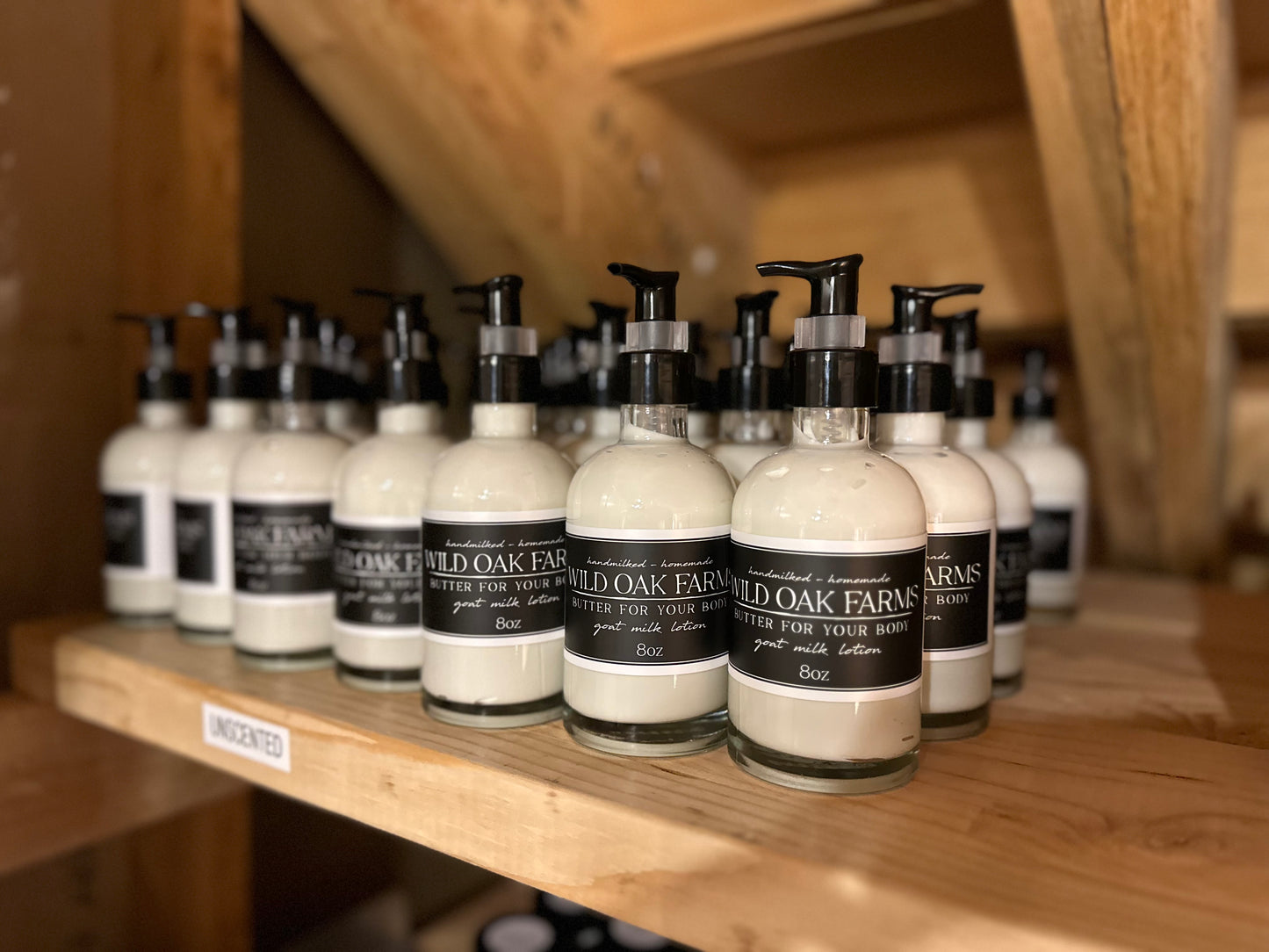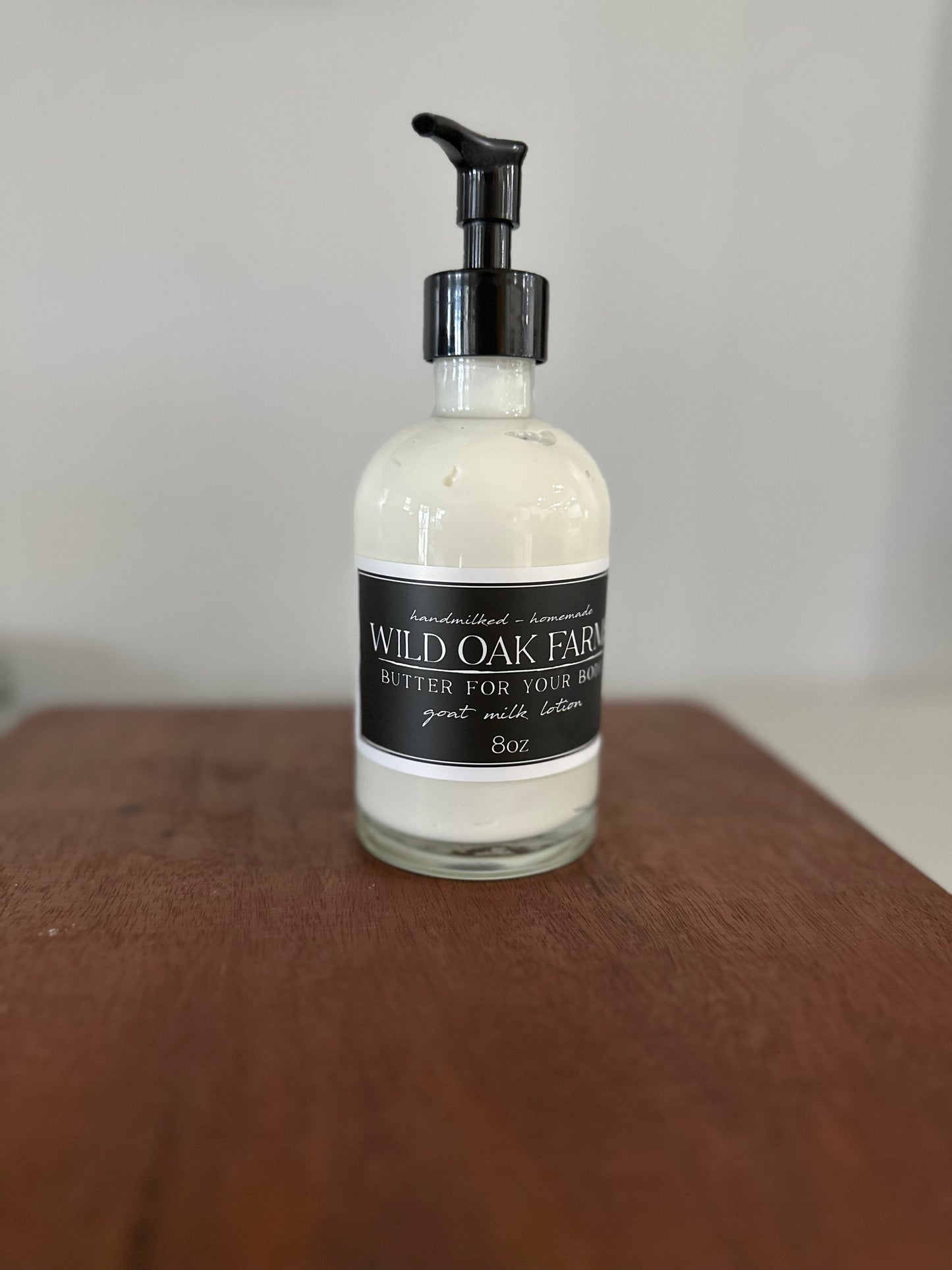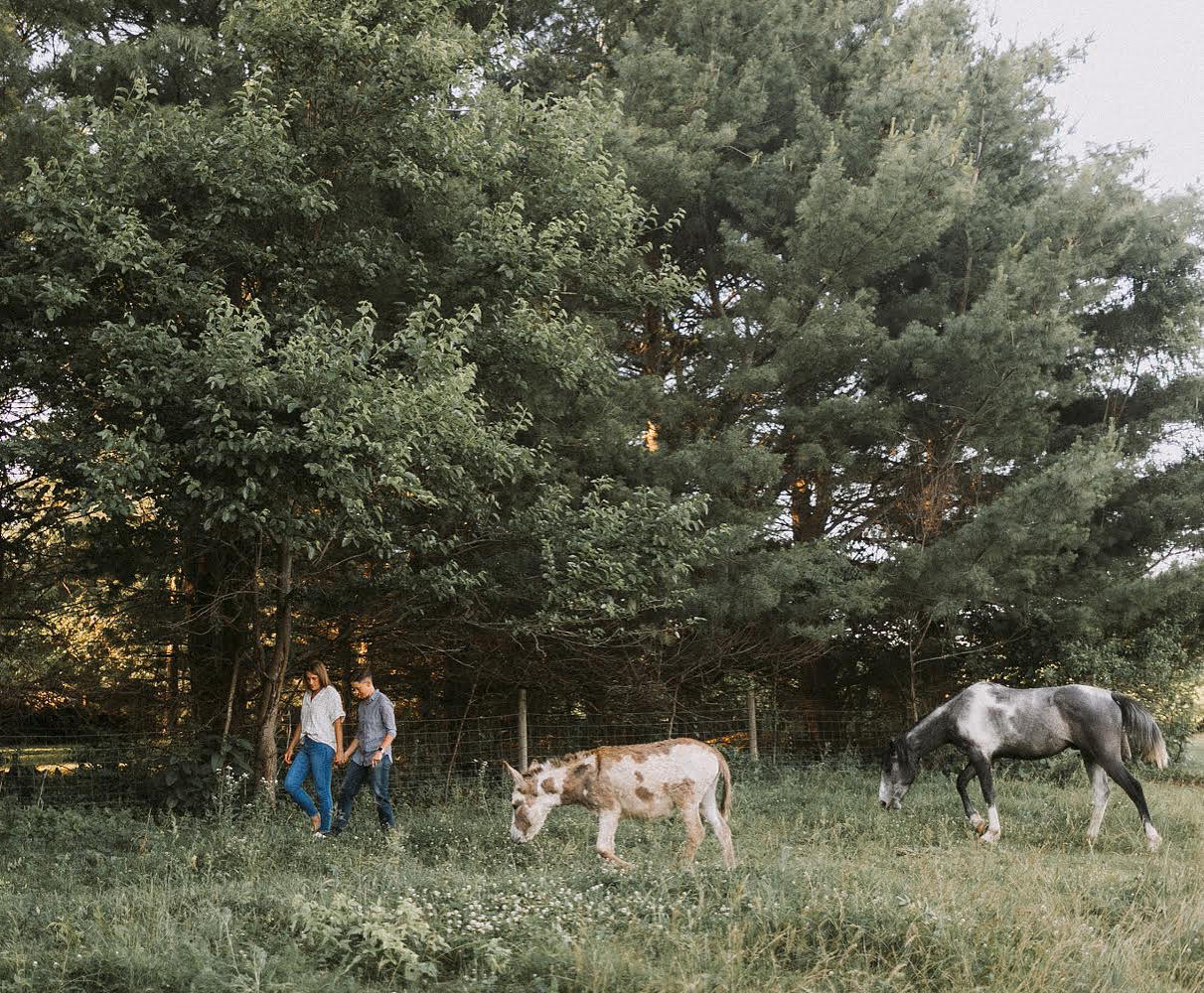 small farm. big impact.
Now you can receive the best products directly from our farm to your doorstep. Find out why our customers consistently give us 5 star reviews when you order today. Cheers!
guaranteed satisfaction

if you are dissatisfied with the quality of your product or your experience with Wild Oak Farms, email us right away and we will make it right. This is our promise to you.